The Dominican Republic. Punta Cana or Boca Chica?
The Dominican Republic. Punta Cana or Boca Chica?
Punta Cana
Boca Chica, the Caribbean can not be compared to anything!
But an ideal week there and a week there
Hello! Only week itself nahad returned from the Dominican Republic. My personal impressions. You can see the video or read, look at the photo)

VIDEO -
there is still a link to the report and photos on Facebook)

Recently, Boca-Chica has become quite a popular resort of Dominican Republic among Russian tourists. But how is this resort better than Punta Cana and is it better at all? We decided to make a brief comparison of Boca Chica and Punta Cana to help you answer the question.

Cost of tours
Hotels in Boca Chica are cheaper than in Punta Cana. That is why the cheapest tours are offered at the hotels of Boca Chica. So in terms of price, this resort wins at Punta Cana. However, not always, because sometimes tours in Punta Cana are cheaper than tours to Boca Chica.

Algae
Some tourists are frightened by the prospect of relaxing on the beach, which is covered with algae. In Punta Cana, some hotels sometimes form large mountains of algae, which spoil the overall impression of the rest. In Boca Chica, there are no problems with algae. At least for 3 of our visit to this resort area we have never seen algae here on the shore or at sea.

Sea or ocean
It is worth remembering that Boca-Chica is located on the shores of the Caribbean Sea, and Punta Cana on the Atlantic coast. Because of the location on the shores of the ocean, the beaches of Punta Cana receive their algae, strong waves (not always and not everywhere) and cooler water (usually the temperature of the water in the Atlantic Ocean is 1-2 degrees lower than in the Caribbean Sea) .

Hotels
Proceeding from all written above, it is possible to ask a question, why in Boca-Chika it is much less rest tourists, than in Punta-Can? The answer is simple in Punta Cana offers a huge selection of hotels for every taste, which Boca-Chica can not offer. The overall level of Punta Cana hotels is much higher, although the cost of living in some hotels may seem very high.

Excursions
Punta Cana offers a wide variety of excursions. Nevertheless, from Boca-Chica you can go on an excursion to Santo Domingo on your own and see all the places that interest you. Moreover, from Boca-Chica, if desired, you can get to the province of Barahona with its amazing beaches and other beautiful places. But still in terms of tours the best option will be Punta Cana.

result
Despite the fact that Boca Chica is a pretty good resort, we still consider Punta Cana as the best option for recreation. Nevertheless, if you want to spend as little money as possible on your vacation in the Dominican Republic and want to rest on the shores of the warm Caribbean Sea, you can consider the possibility of a trip to Boca Chica.

La Romana is the coolest)
Boca Chica is preferable from the point of view of bathing Punta Cana, since it is the Caribbean Sea, and in terms of infrastructure is better than Punta Cana.
Punta cana is very good. was in the hotel Majestic Colonial. 3 excursion. fish restaurants. hard-assisted waitresses with magic forms. champagne for breakfast ...

No difference, everything is beautiful and the hotels are good, except that Boca Chica is closer to Santo Domingo.
Punta Cana!
The resorts of the Dominican Republic are diverse and contrasting, like the Dominican Republic itself. The most popular and densely populated Punta Cana, is designed for wealthy tourists who are used to luxury leisure. Beach vacation, the sea, an excellent service of many hotels and a wide infrastructure makes it the heart of the Dominican Republic. In Boca Chica are beautiful beaches, in Cabarete is a great opportunity to catch a wave. La Romana is a VIP class resort, remote from others. Puerto Plata, Samana is the historical Mecca of the country, and Santo Domingo is the capital, the concentration of the historical and cultural monuments of the Dominican Republic. Puerto Plata is perfect for a romantic getaway for two and for wedding ceremonies.
Punta Cana resort is suitable for lovers of relaxing club holidays. There are no excursions to historical places and there is no nearby settlement where you can walk. All the tourist infrastructure, including restaurants, bars, shops, discotheques, casinos and spa centers, is concentrated in the territory of club hotels of the level of 4 * and 5 *, offering the system All inclusive. The newlyweds, lovers, couples with children will feel comfortable here, it is also possible to recommend a resort for VIP tourists.
Boca Chica and Juan Dolio resorts for youth recreation, couples, honeymooners, as well as for the whole family, with children.

Boca Chica is a heavenly place with magnificent beaches, washed by affectionate turquoise waves of the Caribbean Sea. Local beaches are rightfully considered one of the best in the Dominican Republic. A huge lagoon protected by a coral reef, whose depth does not exceed 1,5 meters, and white as flour, sand create ideal conditions for rest and relaxation. Here you can practice all kinds of water sports: windsurfing, water skiing, snorkeling, sailing.
As you can see, the resorts of Dominican Republic are suitable for the most refined and demanding tourist. All of them are distinguished by first-class service. Hotels on each of them are built on modern technologies. There is no time to miss the Dominican Republic. Here come for new sensations, adventures and incredible emotions!

Have a good rest! Weights of pleasant impressions!

Do not go to Boca Chica, it's a garbage dump. If you want to spoil the impression of the country, then please. The best resort in the Dominican Republic - Punta Cana, 65% of all tourists coming to the island, rest there.
Related news
The Dominican Republic. Punta Cana or Boca Chica
The Dominican Republic. Punta Cana or Boca Chica
The Dominican Republic. Punta Cana or Boca Chica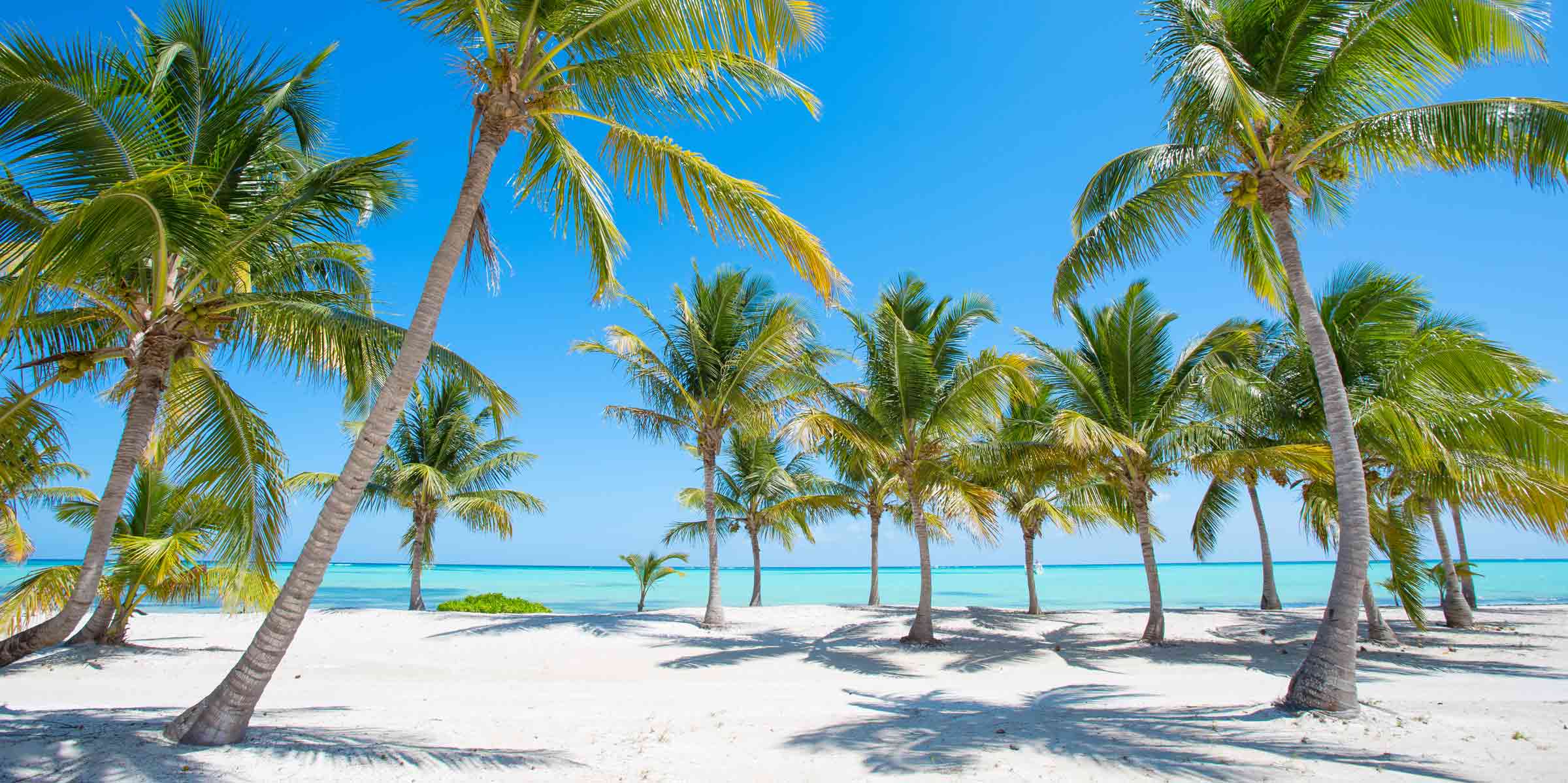 The Dominican Republic. Punta Cana or Boca Chica
The Dominican Republic. Punta Cana or Boca Chica