Articles on psychology, esoterica, tarot, harmonious magic, personal development
Global rating average: 3.67 out of 5
LONELINESS: FREEDOM OR ISOLATION?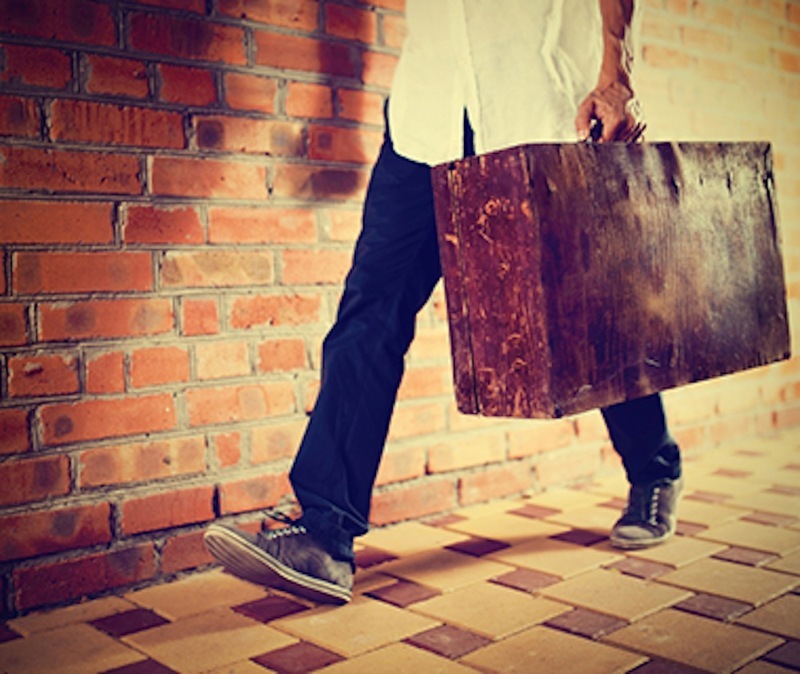 The second half is in the brain, ass and pills.
And I was originally a whole. ©Faina Ranevskaya
It is not the holistic individuals who suffer from the absence of any people in their lives. They attach great importance to acquaintances or close communication, suffer from the absence of someone nearby. A person always has a choice - to feel lonely or to enjoy freedom.
Develop the ability to make your way in the dark without any fellow travelers, maps and guides. This does not mean renunciation or retreat. This is your own light inside.
Solitude is a negative state. You need someone all the time. Feel the presence of yourself that you are so full that you can fill the entire Universe with you without anyone being needed. I say this because I myself am such a person. I am not ashamed that loneliness is always preferable for me to a cheerful company.A book is more convenient than a person because it can be slammed at any time, without apologizing to the author. I love to be in the company of people, but I can safely withdraw from them if necessary. I have a loved one whom I appreciate and respect, but I can live without him. I do not depend on society. It can offend those who are close by - there is no special need for them. But this is only because they themselves have not yet grown to loneliness. Not trying to pull someone closer to you, letting him go each time and giving them the freedom to do what they see fit - a sign of maturity and a lack of desire to nurse the partner, treating him as an adult, not a child.
Loneliness is a state when all outsiders left, and I was left alone with the closest person - with myself.
This is a natural human condition, not a mental disorder or a sign of an outcast. This is an indicator of a psychologically healthy self-sufficient person.
Imagine that you will never meet a loved one! Try to consider this duality, get used to this state and accept as inevitable. It is normal to have no need for a partner.Here is a simple test that is contained in your honest answer to a question.
What will you do if you remove all gadgets, the Internet and people from your life for at least 8 hours?
So you will understand how dependent on others, how free. To what extent is your consciousness expanded, how self-sufficient are you, what Universe is inside you.
There are two effective questions that will reveal to you the essence of your aspirations to find a partner.
The first is Why?
Why do you need a loved one? This question is not so easy to answer. But you try to give a complete and reasonably honest answer.
The second question - and what? This is a counter to your previous answer. If you answer both, then your desire has value.
Personal life is a byproduct of working on yourself. Strive to seek you. I do not believe in defacement, evil eyes and curses. 98% is not a desire to take responsibility for events in life.
I know that many want a stable healthy relationship. What for? To get rid of loneliness. To meet a person who clings, binds, falls in love. At the same time, you do not want to change yourself or you are not ready. Because your whole life is built on the conventions for achieving the goal - to find a partner.Get dressed sexier, suddenly there will be him. Go to fitness to meet her there. I will smile, suddenly someone will pay attention to me.
You do everything for someone, but not for yourself. Dress as you like, play sports for a good mood and quick goals. Work on yourself for yourself!
PRACTICAL PERSONAL EXPLOITS ON ATTRACTION INTO THEIR LIFE OF LOVE
Every time you feel nasty sensations, feelings of abandonment, loneliness, disappointment, depression, start giving your energy to the world in the form of kindness, help, smiles. Negative is always an indicator of a lack of love in a person. Find a way to express your love to the world and he will respond to you in return.
1. Write down at least 10 reasons every day why you were happy today. In a few days, your outlook on life and values ​​will change if you carry out the task in good faith. Learn to distinguish artificial joy from real.
2. Every day, write one of their merits. These must be qualities that are confirmed by facts. You are what you do. How good is it and benefits?
3. Run the boomerang of happiness as often as possible during the day.You can even help a smile. It's free, but so encouraging. To help someone where you are well versed, say complement, show mercy, hug, give advice or share experiences.
Attitude to yourself is built up from trifles, this is your message to the Universe .. What services of people or companies do you use - is it a quality service? What services do you yourself - remember about the law of attraction? If your services are for suckers, then you automatically become a sucker, for why do something if you don't grow? What clothes do you wear - is it comfortable, pleasant to you, non-toxic? What thoughts in your head, what attitude to people? How much do you value yourself and are ready to express yourself? What message do you carry? Answers are proportional to your life today. How much you give exactly so much and it turns out. This includes quality and volume.
Whatever I do - starting with my favorite work and ending with washing dishes, I understand that it is first of all necessary for me. If I do it through force, if I give up what I do only because others do not see value in it, with the first delays and problems and convictions, it means that I don't really need it. And if I don't need me, I don't need anyone.
Not finding the support of others in that it has a deeply important need for you, you can feel resentment and worthlessness or rejoice that your vision is broader than the need for approval of those around you and especially those close to you. From which side do you consider loneliness - opportunities, independence, freedom or bitterness and isolation?
Be your own light
Council of the Buddha, which contains a deep meaning and the answer to the question - how to overcome chronic loneliness.
Do not need love spells and tons of information, how to be a bitch.
Related news
LONELINESS: FREEDOM OR INSULATION image, picture, imagery