What prevents us from making non-standard decisions

Global rating average: 5.0 out of 5
I thank, therefore, I exist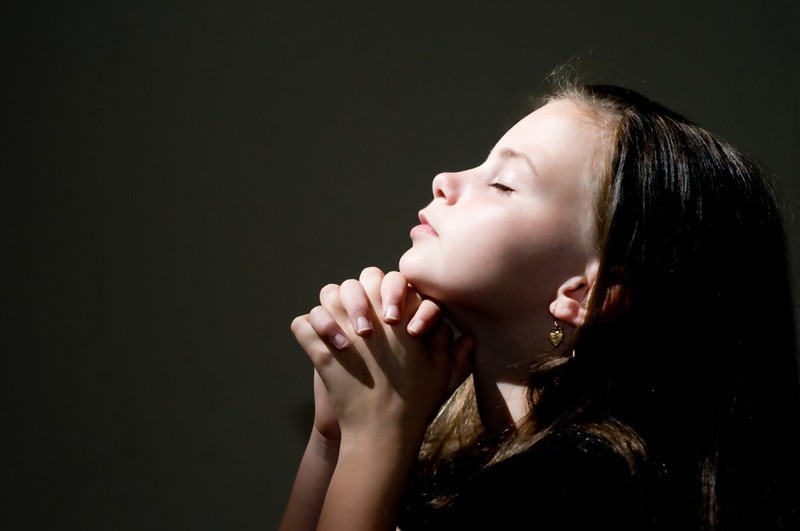 Today we want to talk about how importantthank. Not only for the service, help, attention and gifts. But even for the fact that it would not seem worth ourthanks. Why? I will try to explain.
Inside us there are constantly reactions to external stimuli. What is the nature of such reactions? First of all, the internal chemistry of our body reacts to any irritant, in the first place, with a hormonal explosion, because we are bio-machines, we depend on our own biochemistry.
So, the chemical factory of our body, at the time of the hormonal explosion, produces energy, like any other chemical reaction. This energy is neutral in its essence, but it takes on various external forms that we regard as positive or negative phenomena - anger, happiness, aggression, anger. We feel this energy as a burst of energy when it is scary, funny, insulting, embarrassing.
For example, you go, were scared of something, and immediately felt such a strong surge of energy that you can even run fast if you are very scared.This is how adrenaline acts - the adrenal hormone, a chemical element that is inserted into the blood, and a person has a resource - energy - in order to very quickly overcome the danger.
Suppose you leave the doorway and the grandmothers sitting on the stool make you a remark about your appearance: an external stimulus appeared on your way — an old woman, certain hormones spilled out into your body, creating your reaction to the stimulus. For example, this reaction can be expressed in such words: "Why are you unjustly scolding me?", "Yes, you got it!", "Well, grandma!".
Do you recognize? Familiar to all of us hurt. And note, you do not even have time to decide that you need to be offended. This reaction originated within you.as ifby itself, by habit. I affirm that in this case, your bad habit has come out.
Where did it come from and why is it harmful, you ask. We are talking about the habit that a person was brought up since childhood, when he made a decision to react to events from the outside in this way, because that's the easiest way to achieve what you want: I'm offended, I cry, I feel sorry, love and give me what I want.
So a person forms an unconscious habit of being offended. We have a huge number of emotional habits: resentment, jealousy, anger, anger, fear, self-pity, disappointment. Reacting unconsciously, we turn our whole life into a mechanical process, taking away from us the ability to control our life, emotions and reactions. In other words, the habit of unknowingly offended is not particularly different from the habit of smoking. They both make a person weaker, which is why we call them harmful.
So, you unconsciously offended, and at this time your body produces a certain amount of energy. How does an offended person use it? If everything is clear with fright, the energy of fear is given to us for salvation, then what can an insult energy give to a person?
An emotion has arisen in our heart: passive, negative, bitter, poisonous, heavy, painful. An active internal dialogue begins in my head about how wrong the one who offended me is. And the energy that has developed, is actively moving in the direction of internal dialogue and negative emotions.
Insult, like an unconscious harmful habit, at the level of energy, slams on itself: a person chews again and again the claims to the offenders and pushes to himself.Additional energy is not used constructively, for example, as an escape by escape. She rolls down from where she appeared, feeding offense.
The system returns energy to its source. It does not go upwards, to development, opportunities and growth, but flows away like water into the sand, down again, into our body chemistry.
But there is a way to stretch oneself out of the vicious circle of the emasculation of the energy of hormones. We call this method the eternal engine of internal action. To learn how to use this engine, you need to learn to understand what is happening inside us, to see and realize that you have some kind of reaction, for example, the same resentment.
We return to the already familiar situation. At that moment, when the grandmother, for example, tells the girl that you cannot walk in such a short skirt, and the girl feels that this offends her, her beautiful mind says: "Obviously, if I had such a reaction, then I was in deep sleep. Why? Because I missed the moment when negative emotions appeared. "
And at this moment the girl brings into her response model such a simple thing asthanks. She decides that it would be good to thank this poor grandmother for pulling her out of hibernation, from internal dialogue, helped to draw attention to her internal state, to wrest her from the captivity of automatic, unconscious reactions and actions.
And at the time expressedthanks, human hormonal energy rises to the level of the heart, where relief and such pleasant sensations as joy, happiness, admiration are guaranteed.
Now the energy of hormones will not flow away into a negative habit, and will become the foundation of the positive inside a person. It is here that our heart produces the energy necessary for the mind to achieve our goals and creativity, for self-development.
So we have a body. Chemical reactions take place in it. And we have two options: either we consciously apply these chemical reactions to our interests, to our reason, and, ultimately, to development; or our mind and our emotions unconsciously serve our chemical reactions without developing us.
This does not mean that our head does not work, we just spend all our time and energy on the lower centers. This means that we need to find the root cause of this situation.We need to understand what gnaws at us: settling accounts, resentment, fear - what is our internal dialogue about?
Reason must understand where to send it. And it will be impossible to send him anywhere, if at the level of emotions - failure, emptiness. Fill this emptiness of the samethanks, with its help to push at least a little up the energy of hormones. Because if we havethanks, we will have a resource, fuel for the head. And we suddenly (oh, a miracle!) Start thinking about how and where we can direct the energy of hormones for our development.
If we do not do this, we will have a chance to get stuck in this negative forever. It is as if we were in a smoky room for a very long time. Then we go outside: oh! fresh air! the class! But things are waiting for us in a smoky room, and we again return there, to our familiar environment, where there is nothing to breathe, to our internal dialogue. And you could just ventilate the room, or just expressthanks.
Related news
I thank, therefore, I exist image, picture, imagery