Everything about life, people and relationships. ...

Global rating average: 0.0 out of 5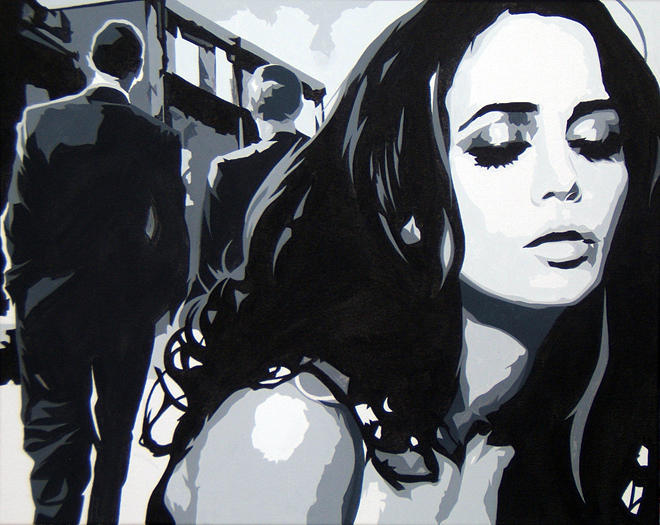 I envy. Sometimes. Not for long. And a little bit. Because then it begins to tweak in the nose, and it becomes hot in the throat. Then I shake my head and try to switch. But she seeps into my life with notes, paper photos and flashbacks. And I recall with envy how her everything is even, right, and on any issue she has a categorical judgment with which it is useless to argue. She understands everything. About all.
If a person lies, then he is a bad person. And she strikes him out without understanding. A man can not stand up for himself? Slack And also to the side. She knows for sure that everyone is responsible for everything that happens to him, and therefore, everything that happens in life can be corrected. And the funny thing about it - it turns out to fix it.
I'm still wonderingfrom where there can be so much fearlessness or foolishness in a person to cut the canvas of lifeon the figures you need and make out of this application? The fact that she refuses to stick to the glue, she ruthlessly nails, even if she hits the fingers with a hammer. But she likes such collages: crisp, even, without flaws.And her plans are as clear, even, ambitious and not demanding my approval.
It's a pity.I would correct. Probably. A little bit. Although who am I kidding? It is not she who envies me, but I am her.Because she has all the answers, but I no longer have. Between us, the difference in 15 years. Maybe at 20 ... She stayed there in two thousandths. I sometimes stiflingly lack her categorical and 11-centimeter studs. I can't skip 12 hours on these heels anymore, be they wrong, and even 3 hours seem like hell.I can't, as then, confidently say to any person from 3 to 73 that I will now explain everything to you.
God, it seems to me that I, the 20-year-old, was ready to explain everything to everyone, even when no one asked me.And now they often ask, but I increasingly have nothing to say. I dont know.Monolithic truths at the next turn of my internal axis begin to melt and shine through the sun. I do not know exactly when it happened. But it happened.Time washed out of my life categorical, like waste rock in the mines.Leaving many other important and beautiful things. And what is left does not require any more the skill of a knife and an ax from me.
There are enough ways to build your life, except by waving a sword and setting fire to bridges. And it's not that categorical solutions to problems were wrong, they just don't excite me anymore.There is no one true judgment.. It is already a pity both parents who are at war with children, and these very warring children. All hug and cry. For a long time and involuntarily sympathize with the slogans "all men are goats" and "all women are bitches". And there are no contradictions. It does not surprise the internal female misogyny and male ruthlessness towards oneself and others. Still touching, but not surprising. Disappeared, even from the horizon, one-sided conflicts.At first they ceased to bewitch, and then freeze out cries about self-sufficiency, enlightenment, success and "I am well done, they are freaks."Every person wants to be great. If he feels that way when he thinks someone is a freak, well, ok. If only it would help. Only without me, please.
Somehow, holivars about others have imperceptibly lost their attractiveness, it has somehow become more interesting to myself. The few who have often shrugged their shoulders, have not responded with a blow to the blow have become clearer, have silently left and lived their lives further.Once I thought it was a great power of nobility, a difficult choice and incredible efforts of the soul. Now I know that this is laziness and greed. Too lazy to mess with what does not suit you, too lazy to discuss where it is not important to understand, and it is important to be right.You are greedy before your own time, you understand that it is of course, and already on autopilot you choose to spend it on yourself and loved ones.
Sometimes I see clearly that I am living this time not in the most efficient way, but I no longer gnaw myself for it."It will be as it will be",- more often it sounds from the inside, not from the outside. Increasingly, I look at my own imperfection with love, now with sadness - "There is only one me. I am so. And I have no other."Everything comes to life easier and strangers disappear more and more inconspicuously.There is not much uncompromising and sharp left. But it, of course, remains.
For example, if someone touches yours. Disassembly and reflection - then, later, alone, maybe, if you want. And in the moment you find yourself with a sword and a scream "go to ... please."Its a bit. They may be right. They may be wrong. Never mind. It is important to be close.
Also, the eye begins to twitch, if it is important for someone to crap on your territory.Clean up after someone the fruits of life is easy, but lazy. It happens differently, but more often without regrets you close the door, even if in the process you have to pinch someone's tail.
Zen is still not close, and that is what hurts. Mark it with a red flag and ask not to touch it. If someone does not work, you strike in the face, justifying yourself with resuscitation. But this happens less and less.
The only thing that remains the same issense of humor, which is a reliable marker of recognition of their.

Related news
A few image, picture, imagery